How Gunmen Shot a Bank Customer In Delta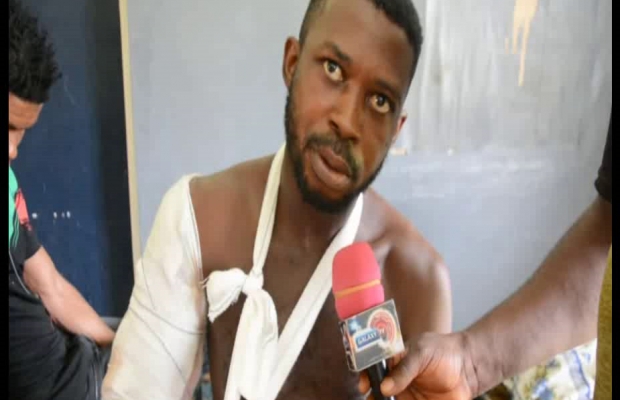 Unidentified gunmen said to be driving a  Lexus SUV have shot and dispossessed a middle-aged man of his money immediately after leaving a first generation bank in Ughelli south local government area of Delta state.
The incident which is the third in a spate of one week left the victim in a pool of his blood before he was rushed to a hospital where he is being treated after being shot twice on his arm and stomach.
Speaking at the hospital where he is presently being treated, the victim and his father narrated how he was shot and robbed.
An eyewitness who is a resident of Ughelli laments the increase in criminal activities and call for urgent action.
Cases of armed robbery attacks have been on the increase within Warri, Ughelli and environ since the state government relaxed the lock-down as the state police commissioner Hafiz Inuwa promised intensified patrol.