Governor Wike Rejects PDP'S Intervention in disagreement with Dickson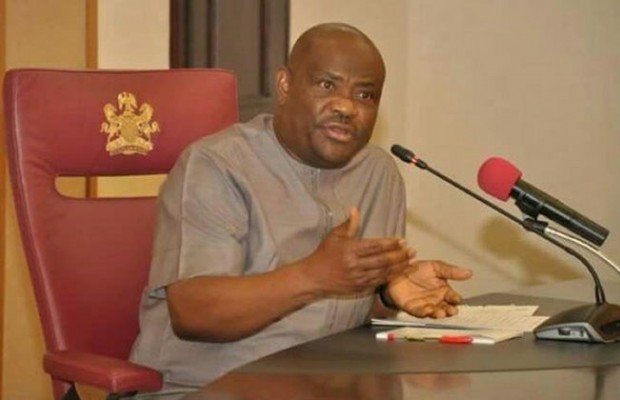 Rivers State Governor Nyesom Wike has rejected the offer of the People's Democratic Party (PDP) leadership to intervene in the conflict with the outgoing Governor of Bayelsa state Seriake  Dickson, over the Soku Oil fields returned to Rivers State by the Federal High Court.
---
In an interview with newsmen, Governor Wike said there is no premise for the intervention by the PDP leadership since the Federal High Court has already determined the issue in question.
The Governor said the party's intervention is no longer profitable in view of what he described as the damage done by the Bayelsa State Governor.
Speaking on the right part to follow, the Rivers State Governor said Governor Dickson should resign from the party for the leaders to rebuild it in Bayelsa state.                                       
The media war between the two Niger Delta Governor's has now become a daily attack and counter-attack since Governor Dickson accuse the Rivers state Governor of disharmony and trying to destroy the Ijaw nation.