Flood sacks ado Ekiti community residents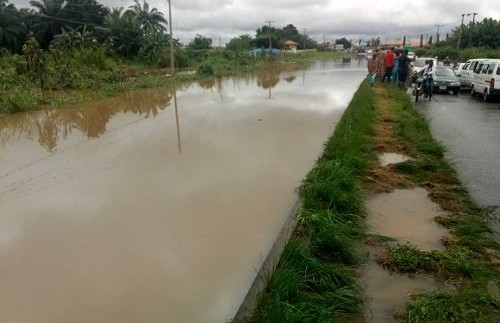 About one hundred houses were submerged in Ado Ekiti on Saturday as an early morning rainfall wreaked havoc along Afao road in the Ekiti state capital.
---
The rainfall destroyed properties estimated at over ten million naira as residents were seen struggling to drain water from their living rooms.
The Ado-Afao road was also flooded as residents struggled to assess the state capital from Afao and Igbemo Ekiti.
Residents appealed to the state government to come to their rescue as years of investment was wasted overnight
However, I'm his reaction, the Chairman of Ekiti state emergency management authority, Olajide Buruji said the state government is working on creating a place for the displaced people to cushion the effect of the flooding
Olajide agreed the victims will be moved out of the area for the flood to recede.