Fire raze butchers community in Rivers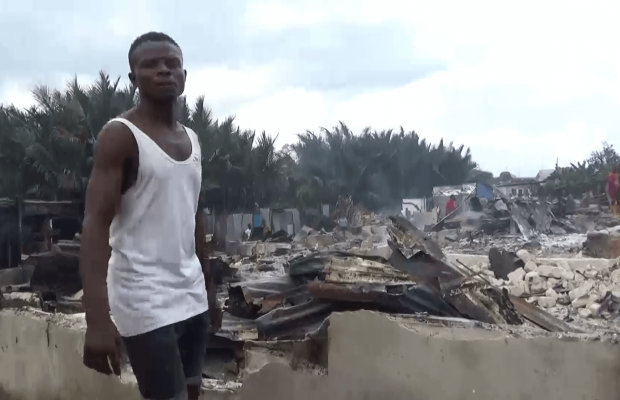 Some residents of Oginigba community in Rivers state were greeted with the loss of their properties when a resident left a water heater overnight, which led to a fire outbreak.
---
The residents who lost almost everything they have laboured for were in a sorry state as they walk through the debris of their properties helplessly.
Some of the affected persons narrated what led to the outbreak while calling on the state government to come to their aid.
On his part, the community king lamented the failed effort of the state fire service to put off the fire.
 The fire was said to have claimed the life of an unidentified man who was on a visit to a friend in the community.