Dickson sets up 42-man transition committee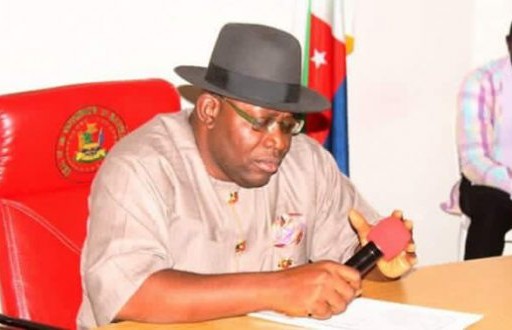 Few days after the Independent National Electoral Commission (INEC) declared the All Progressives Congress Governorship candidate David Lyon winner and Governor-elect of Bayelsa state, the state Governor Seriake Dickson has inaugurated a forty-two man transition committee that will prepare the hand-over documents for the incoming administration.
The transition committee which is geared with the responsibility of ushering in the new government was inaugurated at the Exco Chambers of the Government House in Yenagoa the Bayelsa state capital. 
Speaking on the transition committee, Governor Dickson said his administration achievements and projects are part of the committee job before the hand-over date comes February 14th.
Responding on behalf of the committee, the secretary to the state Government Kamela Okara who doubles as the committee chairman said the task would be completed before the end of the year.
Members of the committee include all serving commissioners, special advisers and heads of Government agencies.