DEPOWA donates items to less privileged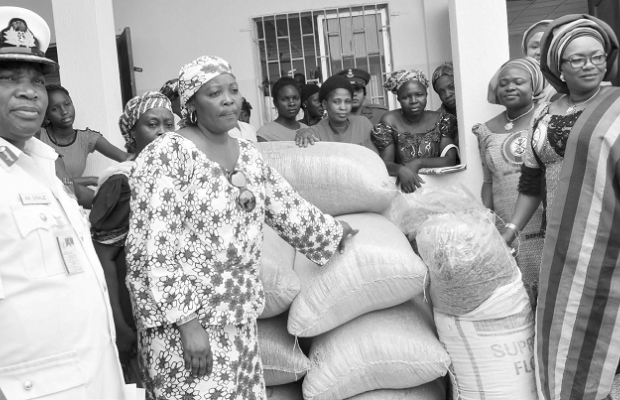 President of Defence and police officers wives association, Omobolanle Olonisakin has called on Nigerians to give priority to assisting the less privileged.
---
Olonisakin urged Nigerian to extend their helping hands to the less privileged, especially the orphans and the aged people in the country.
Olorunsakin who made the call when she paid a courtesy visit to the Amazing Grace Foundation, home for the old people and Daughters of Abraham Foundation, home for the Orphanage in Abuja, expressed the need for donating to the poor to address their challenges.
She said such class of people deserves arms-giving since they depend on people's donations to survive.

Founder of the Amazing grace foundation, Ifenyuwa Obegolu expressed gratitude to DEPOWA for the kind gesture.

At the Daughters of Abraham foundation which was established with the aim of transforming and rehabilitating young girls who have been abused, maltreated or homeless in the society, Olonishakin also made donations that were greeted with gratitude from director of the foundation Margret Bargo.
 
DEPOWA donated food items, Drugs and other humanitarian items to the two foundations and pledged to do more subsequently.


Report by Nnabuchi Nnabuchi