Court adjourns Johnbosco case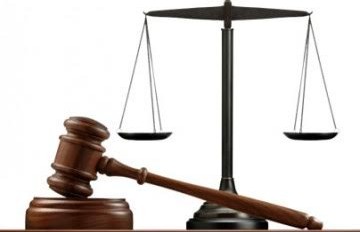 The High court sitting in Port Harcourt, the Rivers state capital has adjourned to 26 of January, the bail application on the Ex-Sergeant, JohnBosco Okoroeze who was charged with aiding and abetting on the murder trial of eight years old girl Chikamso Victory.
---
Johnbosco is the third defendant who was charged alongside Ifeanyi Dike with murder and Ugochukwu Nwamiro, charged with complicity.
On the bail application, Counsel to Johnbosco, CM Bekwe moved for the bail application which he said have been filled and served to parties in the matter during the last adjourned date.
Opposing to the bail application, state counsel and Attorney General of the state, Emma Aguma said the case at hand does not need a bail granted to the suspect that allegedly aids the escape of the prime suspect in the case.
Aguma also presented a new application which contained documents of all evidence, due to the objection of the counsel to the first defendant Lezina Amigwia at the last adjourned date that some evidence of the witness were not before the court.  
The presiding trial Judge, Justice Adolphus Enebeli, in his ruling adjourned the matter for the bail application and hearing on other applications.
Speaking to journalist outside the courtroom, Aguma said he is opposing the bail application due to the gravity of the case.
Also speaking CM Bekwe said the application for bail was necessary because it will offer him time to discuss with his client on the matter, stressing that aiding charge was not a murder case.
Report by Converter Elisha