CDS charges media on professionalism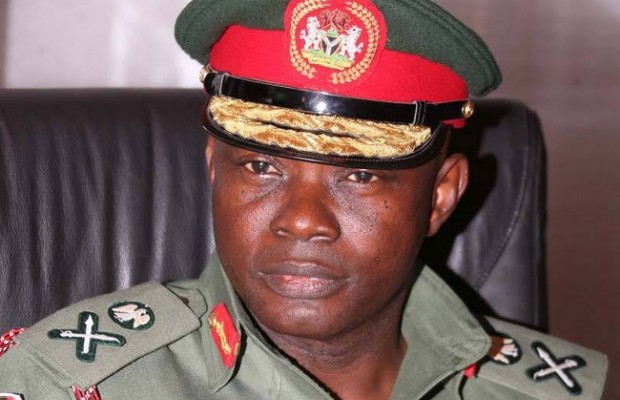 The Chief of Defence Staff, General Gabriel Olonisakin has called on media practitioners in the country especially those covering defence and security-related activities to be guided by the national interest in reporting military operations against insurgents and terrorists.
---
General Olonisakin gave the advice at a one-day seminar organized for Defense Correspondents towards ensuring a synergized working relationship between the armed forces and the media.
While noting that the theme of the seminar "Enhancing National Security and Cohesion through Responsive Media Reportage" was relevant at this period of national security threats, the CDS urged the media to see itself as important partners in solving the current security challenges facing the country.
He urged media practitioners to shun bias and report conflict issues with all sense of professionalism noting that in this age of social media, the failure or success of military operations in the fight against terrorists should derive a great deal of support from the media.
The CDS also stated that the military while providing support for the police has recorded significant success in containing criminal activities in the six geo-political zones of the nation.
In an address, Director General of the National Orientation Agency, Dr. Garba Abari urged citizens of the country particularly the media to recognise the need for national cohesion to drive economic development.
He frowned at a situation where some media organisations are only driven by profit motive while reporting security issues without putting the nation first. He called for regulation of the social media space to curtail the spread of fake news.
Acting Director of Defense Information, Colonel Onyema Nwachukwu while welcoming participants at the event, said the need to build the capacity of journalists covering security and defence beats for positive image management of the Defense and security architecture of the country cannot be overemphasized.
The seminar brought together all the spokespersons of security and response agencies, including The Nigerian Army, Navy, NAF, DSS, Customs, Immigrations, NSCDC, FRSC, Prisons, as well as friends of the Military and the Nigerian media.