Buhari says no intention to remain in office beyond 2023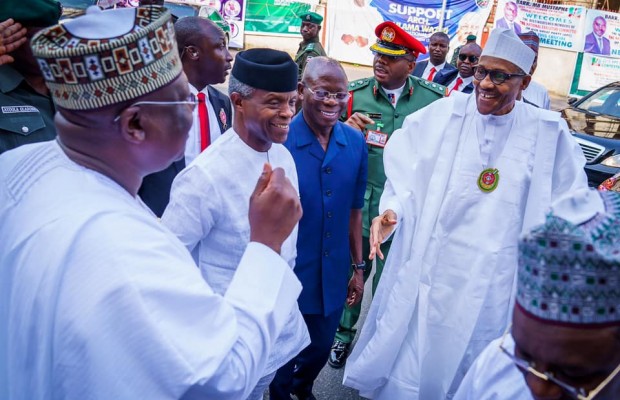 President Muhammadu Buhari has cleared the air over his alleged third term agenda, saying that he will not make the mistake of attempting to remain in power after 2023 elections.
He also expressed confidence that his political party, the All Progressives Congress (APC) will exist beyond 2023 contrary to insinuations.
President Buhari made the comment at the National Executive Council (NEC) meeting of the All Progressives Congress (APC) held at the party's secretariat in Abuja, Friday.
The president called on APC leaders across Nigeria to carry their people along so as to avoid misunderstanding capable of mortgaging the future of the party. 
Earlier in his opening remarks, National Chairman of the APC, Adams Oshiomhole Chided those who left APC in for the PDP in 2018 with the intention to bringing down the party, saying they were punished by Nigerians who re-elected the party into power.
Mr Oshiomhole added that the party is looking forward to the last senator out of the 16, losing his seat to the APC in a few months time.
Meanwhile, the police dispersed two protesting groups who clashed at the entrance of the APC headquarters, prior to the NEC meeting.
A pro and an anti-Oshiomhole group clashed throwing dangerous objects at themselves, leaving passers-by within the vicinity to scamper for safety, while occupants of houses and offices hurriedly shut their entrances.
Normalcy was however restored to the area after the police dispersed the groups with canisters of teargas.