Benue fuel tanker explosion: 35 dead, 135 others affected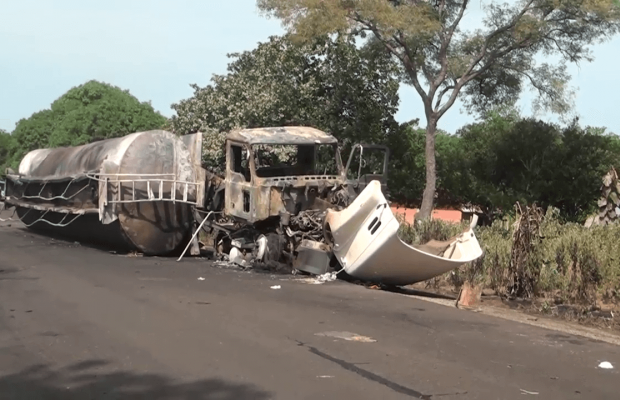 More than 35 persons including women and children were said to be burnt alive in a tanker explosion along Makurdi- Aliade road yesterday evening in Benue state
---
Many of the victims who sustained severe and various degree of fire burn died on the way while others were rushed to hospitals.
More than 130 people were reported to have been affected by the explosion when a tanker vehicle laden with fuel broke down along the road and was spilling out fuel before it exploded.
Some of the eyewitnesses said the explosion was caused by an impatient driver who drove through a rough edge of the road leading to the accident that caused a flame before men of the fire service and police arrived the scene.
Meanwhile, the state sector commander of the federal road safety corps, Mr Aliyu Baba, and the state police commissioner Garba Mukkadas, blamed the driver for the explosion while he also caution drivers on the need to be patient when they see danger.
As at the time of filing this report, the deputy governor was said to heading to the sc