Be patriotic, Okorocha tasks Nigeria Forces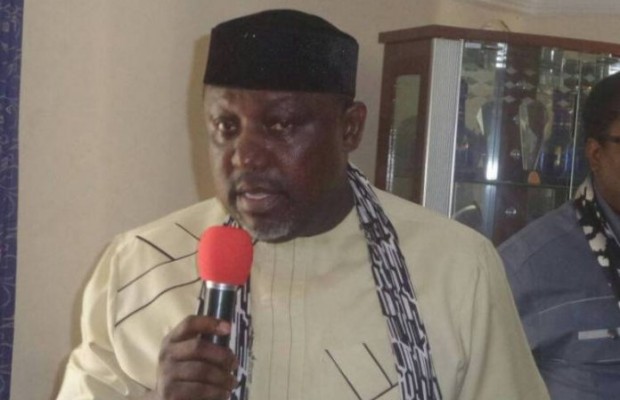 Imo state governor, Rochas Okorocha has called on the Nigerian armed forces to discharge their duties first without looking at the comfort and allowances while serving the nation and humanity.
---
Governor Okorocha made this known at this year's armed forces remembrance day celebration at the heroes square in Owerri, the state capital.
Governor Okorocha in his message stressed that the greatest love a soldier  could show was to die to save the territorial integrity of his nation
He, therefore, described a hero as that man who is willing to make sacrifices at all cause to save humanity
He commended the Nigerian armed forces for their patriotism in the fight against Boko Haram in the northeast as well as the worrisome activities of herdsmen in the country.
He used the opportunity to console with the wives of the fallen heroes' and urged Nigerians to assist them.
Governor Okorocha thanked the Nigeria legion who had served their fatherland, noting that the Imo state government would partner them by introducing the volunteering spirit to enable them to contribute their quota.
In his remark, the brigadier commander 34 artillery brigade, Brigade general Hamza Bature commended the state government for promising to a partnership with them. He, therefore, assured the people of the state of their commitment to continue to protect lives and properties.
He also used the occasion to call on the members of public to extend hands of help to wives and children of the fallen heroes.
Report by Ajibade Awofeso