Flood ravages Delta community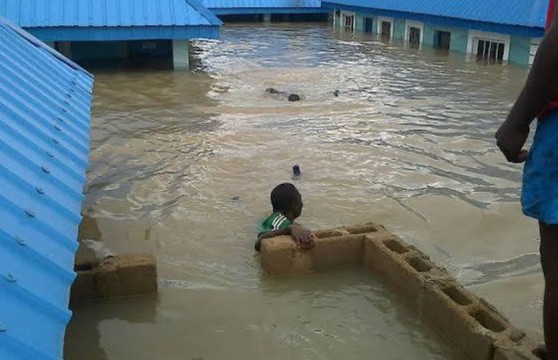 An overnight heavy downpour has ravaged an Itsekiri speaking community of Ogunu in Warri south local government area of Delta state.
---
The community which was flooded with houses submerged underwater led to the inspection of the community by the commissioner representing Itsekiri community in the Delta State Oil Producing Areas Development Commission, in the company of the council chairman to ascertain the damage caused by the flood.
Inspecting submerged houses in the community before speaking on the issue, the commissioner and Warri local government chairman spoke on measures taken and the need for residents to relocate. 
An affected victim who was weeping as a result of damage done to her belongings calls for government support as the commissioner warns against dumping refuse on water channels.
The Delta State Government had last month advised residents living in flood-prone areas to relocate as failure to comply with government directives would lead to forceful evacuation.