Ajimobi charges retired Govt officials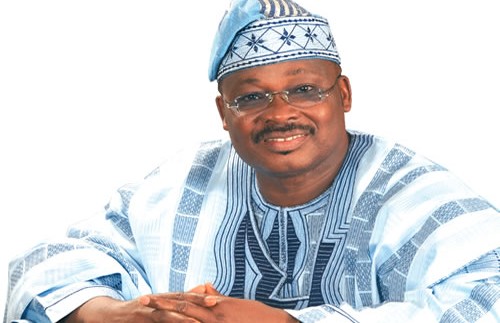 The retired head of service, permanent secretaries, and Heads of inter-ministerial Agencies in Oyo state have been urged to remain exemplary whether in or out of service.
---
Governor Abiola Ajimobi of Oyo state who made the appeal during the send forth Programme, organized by the state Government to honor former Head of Service, retired Permanent Secretaries and Heads of Inter-ministerial Agencies, commended the retired officials for their contributions.

Ajimobi, who was represented by the Secretary to the State Government Alhaji Olalekan also noted that retired Senior civil servants should endeavor to be relevant in their various communities and should be known for their exemplary leadership qualities.

He admonishes them to always try to contribute to the societal development and earn a good reputation within the community.

In his Welcome address, the current Head of service Mr Soji Eniade who is also expected to disengage from the civil service on the 7th of February 2018, after 35 years of meritorious service noted that the event was in recognition of the contribution of the retired officials to the development of the state.

He explained that honoring the retired government officials has become the tradition within the civil service system to ensure that Senior Government Officials do not retire unceremoniously.

In his goodwill message, the Immediate past head of service Alh Tajudeen Aremu charged the Permanent secretaries and heads of inter-ministerial agencies who are still in service never to engage in a lifestyle that they would not be able to sustain after their retirement from service.

About twenty-one permanent secretaries and heads of Inter-ministerial Departments were honoured at the events with the presentation of Specialised gifts.
Report by Kunle Ojo reports
End