Abiodun Bans Articulated Vehicles from Plying Ogun Flyovers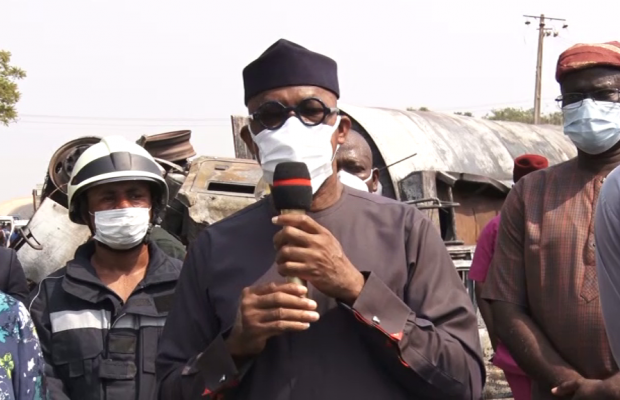 Following the fire incident that claimed three lives due to fuel tanker explosion in Abeokuta, the State Governor, Dapo Abiodun has banned tankers and other articulated vehicles from plying flyover bridges in the state.
Abiodun gave the order during an on-the-spot assessment of damages at the scene of the tanker explosion in Abeokuta, the State capital.  
The governor also vowed that stiffer punishment would be meted out to any tanker found culpable.
He noted that the ban was meant to safeguard lives and properties of the citizens in view of explosions in different parts of the state.
Abiodun on a visit to the victims at the hospital confirmed three persons died in Tuesday's tanker explosion, while six others sustained varying degrees of injuries. 
He said the injured persons who were badly burnt had been taken to Federal Medical Centre (FMC), Idi - Aba, and the state Hospital, Ijaye, both in Abeokuta.