11 injured in a motor accident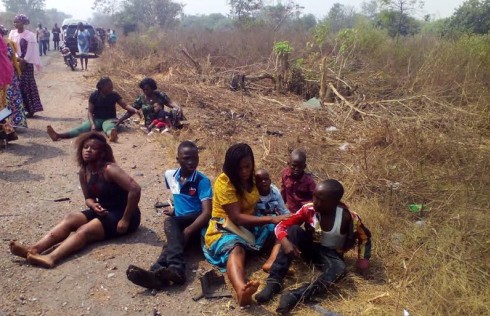 One person has been reported dead and eleven injured in a ghastly accident involving Awka Ibom state transport bus and a truck on Calabar itu road- a trunk A  federal road connecting cross River, Akwa Ibom state and Northern part of the country. 
---
According to an eyewitness report, a mechanic who was repairing a broken down truck on the bad spot of the road was crushed by another truck. This led to multiple collisions leaving eleven passages seriously injured. 
Some victims were taken to Ibom specialist hospital by the Auditor General and commissioner for justice Akwa Ibom state, Uwemedimo Nwoko who was at the scene of the incident on his way back from Calabar incident .
The commissioner who afterwards visited victims at the hospital in the company of the commissioner for health to examine the state of the victims expressed joy for the fast recovery of the victims.
The residents of Obong Atam are calling on the federal government to urgently repair the ever busy Calabar Itu road to prevent further loss of lives. 
 Reports by Ajie Nelson  (Uyo).