U.S in economic war with China: trump Adviser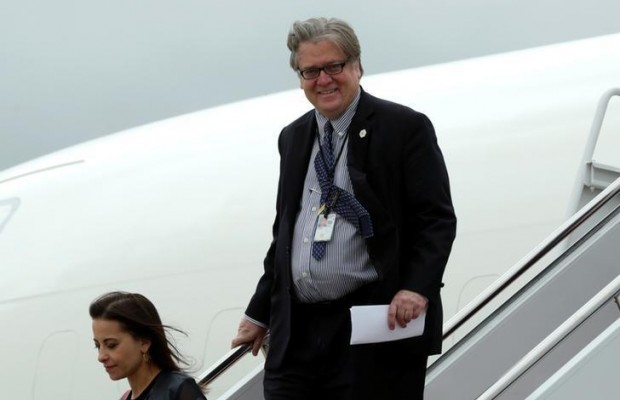 The U.S chief political strategist to President Trump has said that the United States is in an economic war with China, warning Washington is losing the fight but is about to hit China hard over unfair trade practices.
---
"We're at economic war with China," Steve Bannon told U.S. news site prospect.org in an interview published in Wednesday.
"It's in all their literature. They're not shy about saying what they're doing. One of us is going to be a hegemon in 25 or 30 years and it's gonna be them if we go down this path," he was quoted as saying.
"If we continue to lose it, we're five years away, I think, 10 years at the most, of hitting an inflection point from which we'll never be able to recover."
Chinese Foreign Ministry spokeswoman Hua Chunying said she had seen the report, and reiterated the essence of the China-U.S. trade relationship is mutually beneficial.
"In reality, China and the United States' long term cooperation has brought about real benefits for both countries' peoples, any unbiased person will clearly see this fact," she told a daily news briefing in Beijing.