Storm kills at least five in Vietnam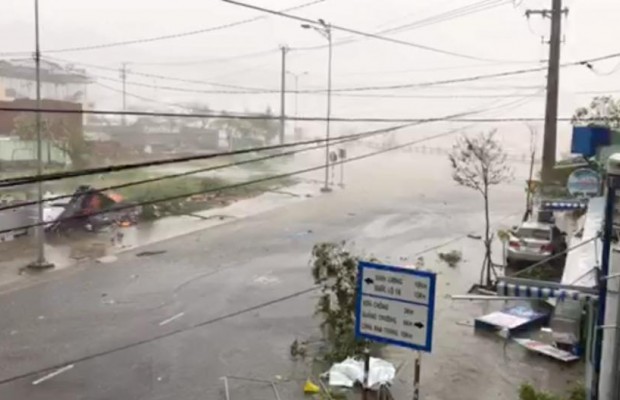 Typhoon Damrey killed at least five people in central and southern Vietnam on Saturday, the government said, after it swept into the country just days ahead of the APEC summit of Asia-Pacific leaders.
---
The storm reached land at 4 a.m. local time (2100 GMT on Friday) with winds gusting at up to 90 kmph (56 mph) that tore off more than 1,000 roofs, knocked down hundreds of electricity poles and uprooted trees, the government Facebook page said.

At least six people were missing and 20 houses had been destroyed.
It said six ships had capsized with 61 people on board in the South China Sea and that 25 people had been rescued, but gave no details as to the possible fate of the others.
The storm made landfall near the city of Nha Trang, which is around 500 km (310 miles) south of the coastal city of Danang, where the Asia-Pacific Economic Cooperation (APEC) summit is taking place next week.

There were reports of high winds and rain in Danang, but no immediate reports of casualties.