Over 90,000 people have escaped Myanmar violence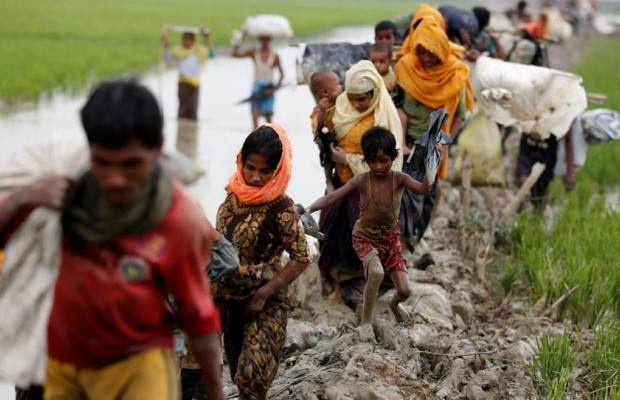 Atleast 90,000 Rohingya have fled to Bangladesh since violence erupted in Myanmar in August, pressuring scarce resources of aid agencies and communities already helping hundreds of thousands of refugees from previous spasms of violence in Myanmar.
---
The bloodshed in Myanmar's northwestern Rakhine state was triggered by an attack on Aug. 25 on dozens of police posts and an army base by Rohingya insurgents. The ensuing clashes and a military counter-offensive have killed at least 400 people.
Myanmar officials blamed Rohingya militants for the burning of homes and civilian deaths but rights monitors and Rohingya fleeing to neighbouring Bangladesh say the Myanmar army is trying to force Rohingya out with a campaign of arson and killings.