Military plane crash kills at least 16 in Mississippi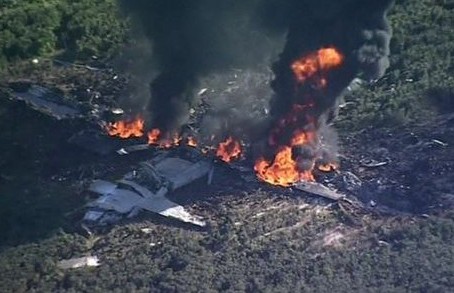 At least 16 people have died after a US military plane crashed in the southern state of Mississippi in the late hours of Monday.
---
 The crash happened in LeFlore County, about 100 miles (160km) north of Jackson, the state capital.
All 16 victims were on the Marine Corps aircraft and there were no survivors, Leflore County emergency management director Fred Randle said.
Mississippi Governor Phil Bryant said the incident was a "tragedy".
"Our men and women in uniform risk themselves every day to secure our freedom," he said.
No official details were immediately available on the circumstances of the crash.
Local Fire Chief Marcus Banks told the Greenwood Commonwealth that firefighters were driven back by several "high-intensity explosions", possibly caused by jet fuel igniting. He said 4,000 gallons of foam were sprayed at the aircraft in a bid to subdue the fire.