Militants attack Somali military base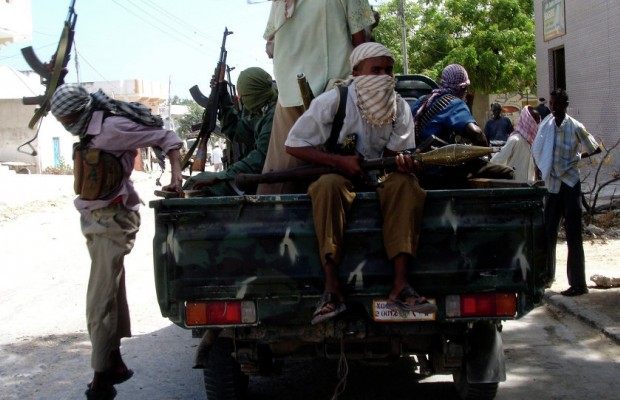 Al Shabaab fighters killed at least 15 soldiers in an attack on a military base near Somalia's capital, Mogadishu, the militant group and Somali officials said on Friday.
---

The militants used guns and car bombs to take control of the base and a nearby town, Barire, 50 km (30 miles) southwest of Mogadishu, in an early-morning attack.
The fighters also took 11 pickup trucks mounted with machine guns, known as "technicals", said Abdiasis Abu Musab, al Shabaab's military operation spokesman.
"The other soldiers ran helter-skelter into the woods. We now control the base and the village," he said.
A Somali military officer put the number of dead at 15; al Shabaab said 21 were killed. The government and al Shabaab often give differing accounts of death tolls.
"There was a battalion of soldiers but it was a fierce fighting; twin suicide car bombs and hand-to-hand fighting," Captain Osman Ali told Reporters.