Kenyan election: Police fires teargas at protesters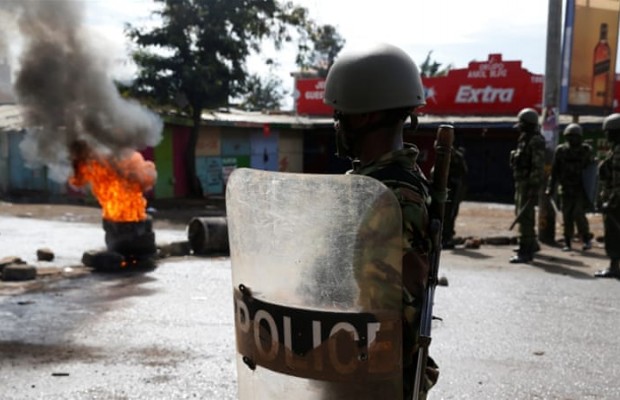 Kenyan police fired tear gas on Thursday to disperse groups of stone-throwing young men in Kisumu, an opposition stronghold where polling stations have failed to open for the re-run of a presidential election.
---
The country is holding the rerun after the Supreme Court nullified the August 8 presidential poll results because of "irregularities and illegalities" in the voting process.

President Uhuru Kenyatta, 55, is seeking a second and final five-year term in office. He won 54 percent of the votes in the nullified poll.

His main challenger, Raila Odinga, who received almost 45 percent of the votes in August's election, is boycotting Thursday's vote.

Demonstrations in the opposition stronghold of Kibera in the capital turned violent, with Odinga supporters burning tyres and police firing tear gas at protesters.