Kenya unveils $13.8 billion cargo train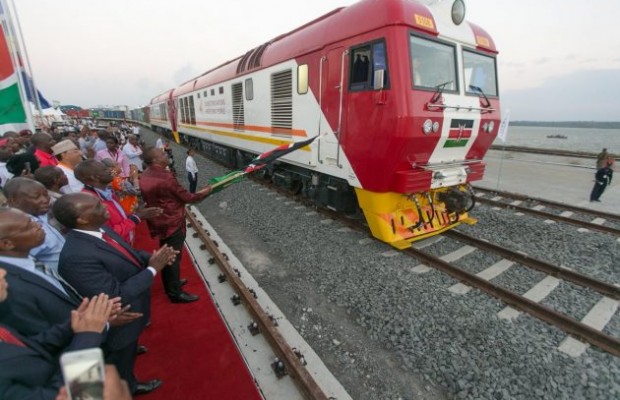 Kenya's President Uhuru Kenyatta on Tuesday unveiled a Chinese-built railway, the country's biggest infrastructure project since independence 122 years after the launch of a similar project.
---
 Kenya's newly built 13.8 billion dollars standard gauge railway is aimed at cementing Kenya's position as the gateway to East Africa.
A new dawn beckoned for Kenya when the Standard Gauge Railway, which replaces the more than a century-old colonial railway line, rolled out its cargo services in Mombasa
Tuesday's launch precedes the unveiling of the maiden passenger train from Mombasa to Nairobi on Wednesday morning.
The government maintains it will continue to invest in infrastructure.
"We have invested about $600 million at this Mombasa Port in the last two and a half years.
That shows that we mean business, we have continued to invest in making it easier for Kenyans to do business.