Japan and U.S talks economic policy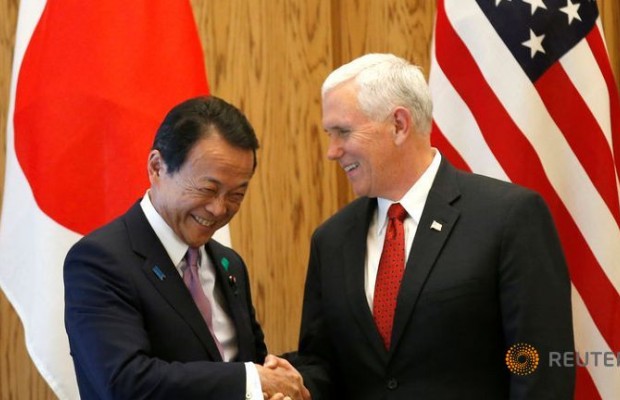 The U.S. Vice President , Mike Pence and Deputy Prime Minister of Japan,Taro Aso said in a joint statement that Japan and the U.S   agreed to structure bilateral economic talks along three policy pillars and to generate concrete results in the near term.

---
The U.S. vice president and the deputy prime minister "look forward to engaging again in the dialogue by the end of this year", according to the statement, issued on Tuesday after the first round of the Japan-U.S. economic dialogue
Japanese Deputy Prime Minister Taro Aso also said that the United States and Japan agreed to combat unfair trade practices.
"Japan and the United States will actively pursue the three-prolonged approach of fiscal, monetary policies and structural steps to achieve balanced, powerful economic growth," Aso said in a news conference after talks with the visiting U.S. Vice President , Mike Pence.