4 killed in Portuguese airplane crash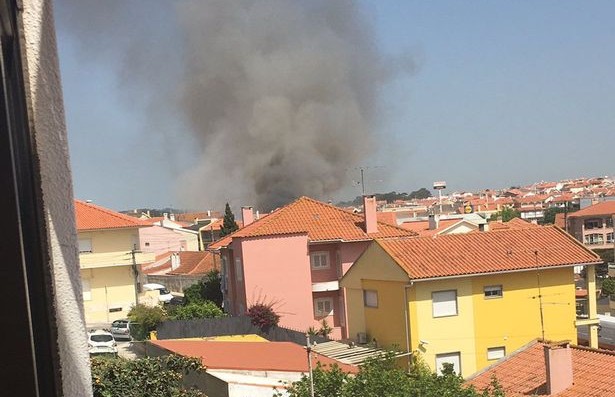 An airplane carrying  four people, including the pilot and three on board has crashed mid- air near a supermarket in a residential area outside Lisbon on Monday, killing all four people on board.
---
The plane crashed not long after taking off from a nearby airport.
Several vehicles are also understood to have caught fire after the light aircraft landed on a lorry which was unloading in the supermarket car park.
At least one house in the area of the crash is reported to be on fire.
Footage taken by onlookers showed huge plumes of black smoke rising into the air from the scene of the crash.
There has been more than 50 rescue team at the scene.