Hong Kong leader condemns 'violent' storming of city legislature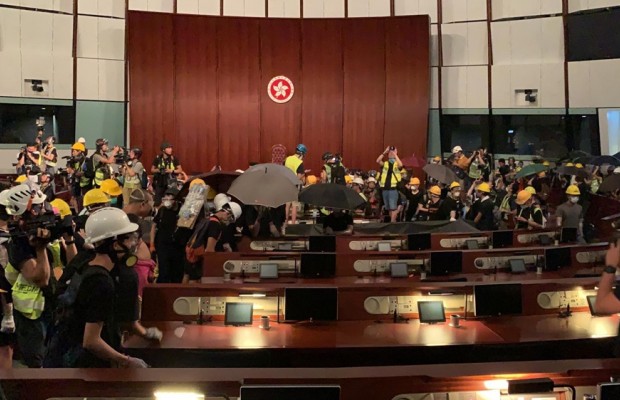 Hong Kong's leader has condemned "the extreme use of violence" by protesters who stormed and vandalised the Legislative Council building on the 22nd anniversary of the city's handover from Britain to China
---
Police restored control early on Tuesday after street clashes with protesters at the end of a day of unrest.
Demonstrators in their hundreds overran the Chinese territory's parliament late on Monday, smashing walls, spray-painting graffiti, and taking over the chamber as the weeks-long crisis over a controversial extradition bill came to a head.
In a pre-dawn press conference, Lam, the city's Beijing-appointed Chief Executive, described the scenes of vandalism as "heartbreaking and shocking".