Fuel prize rises as storm continues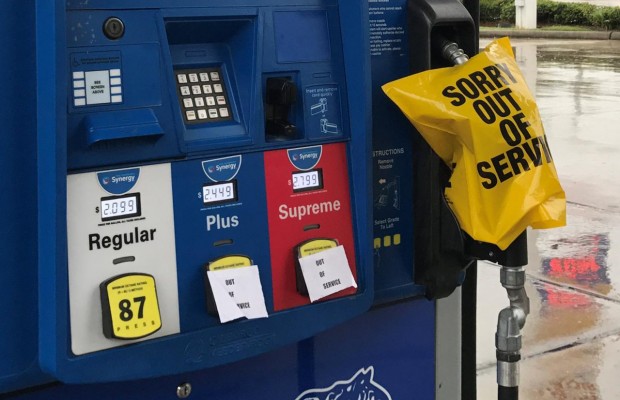 U.S. drivers are starting to feel the effects of Tropical Storm Harvey in their wallets as the country's fuel distribution network starting at the Gulf Coast and stretching across the country is squeezed by floods, refinery closures and dwindling supplies.
---
At least 3.6 million barrels per day (bpd) of refining capacity is offline and more refineries are at risk of shut downs as the storm relentlessly dumps rain on Texas and heads towards Louisiana.
The longer refineries remain shut, the more retail prices will increase, traders and analysts said. Two of the major pipelines delivering gasoline, diesel and jet fuel from the Gulf Coast are operating at reduced rates or plan to shut entirely, with wholesale markets in Chicago and the Gulf region seeing sharply higher prices.