Over dozen killed in airstrike in Syria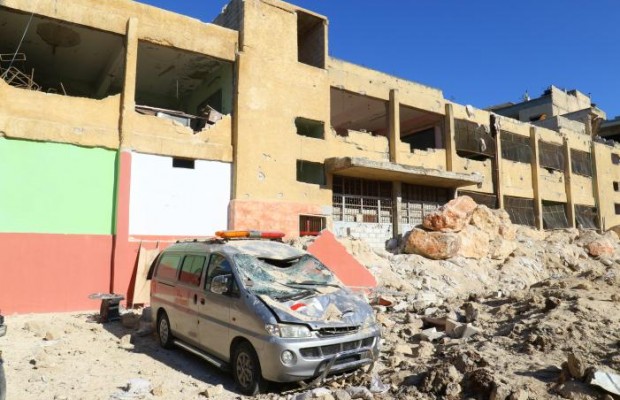 Air strikes on a rebel-held village in northwest Syria killed more than a dozen people and severely damaged a hospital in and around a town in rebel-held Idlib province on Tuesday.
---

The attacks came as Syria's air force and Russian jets intensified their bombardment of Idlib.
Idlib is an insurgent stronghold, one of the few large areas still under rebel control in the west of the country. Rebels and their families who have chosen to leave areas under government siege around Damascus in evacuation deals have headed for Idlib.
A spokesman at the hospital in Idlib told Reporters an air strike hit its courtyard killing 14 people, including patients.