Chrissy Teigen slams Donald Trump on twitter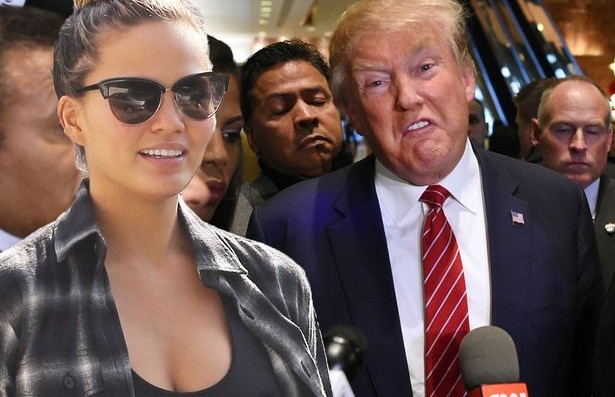 John Legend's wife, Chrissy Teigen  who is known for throwing shades at President Trump has done it again.
---
Despite the fact that the President has blocked her on Twitter, she keeps on trolling him at every opportunity she has.
In her latest tweet about him, she describes him as a 'petty brat' saying, 'the shit Donald Trump cares about is absolutely fucking absurd. What a petty brat'.
See tweet below: