Bomb blast kills 9 people near Afghan border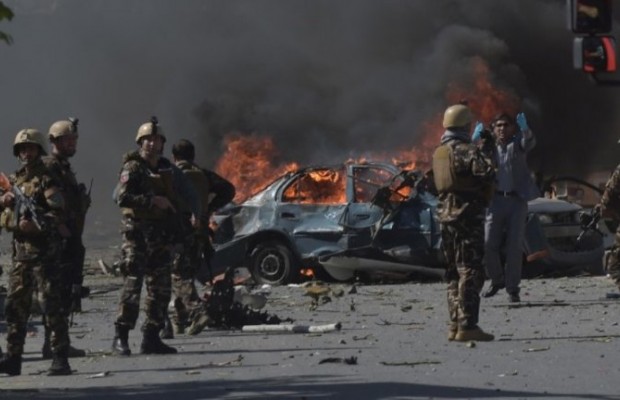 A bomb rigged to a motorcycle exploded in a militant-plagued part of northwest Pakistan near the Afghan border, killing nine people, officials said on Wednesday, the latest violence in a recent rise in attacks in the nuclear-armed country.
---
 The bomb was detonated by remote control late on Tuesday when an army vehicle passed in Mir Ali town in the North Waziristan region, said three Pakistani officials who declined to be identified as they are not authorised to speak to the media.
A spokesman for the Pakistani army, which is responsible for security in the volatile, ethnic Pashtun region, did not respond to calls seeking comment.

"Waziristan is bleeding once again," said police official Tahir Khan in Peshawar, the main city in the northwest, who said he had heard about the blast but had no details.

No militant group claimed responsibility.
Source: Reuters