5 Lions loose in South Africa, kills livestock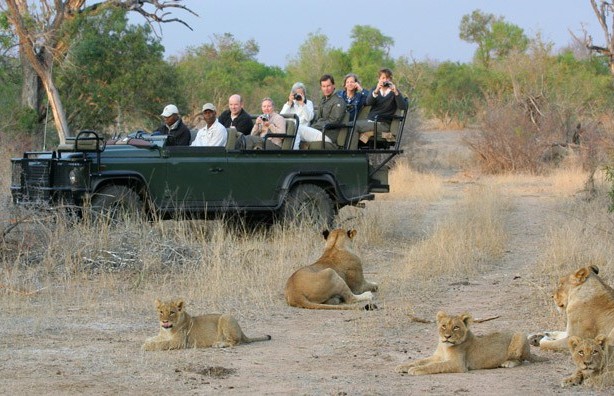 Five lions loosed in a rural area about 35 miles (60 km) west of South Africa's commercial capital of Johannesburg, police and conservationists said on Saturday as they launched operations to capture them.
---
There have been a spate of such incidents this year in South Africa, which unlike most African countries keeps large, dangerous wildlife in enclosed reserves to prevent conflict with people and livestock.

It is unusual, however, for lions to roam so near a city. The area where the animals have been sighted near the town of Fochville is a patchwork of cattle farms, open countryside, crowded squatter camps and gold mining communities.

Police said officers received a call late on Friday from a farm where the lions had attacked livestock.

"They investigated and were surprised to see a pride of five lions on the farm, busy feeding on a cow. They were able to identity a large male and four smaller lions," a statement said.