4 migrants drowned in ship off Turkish coast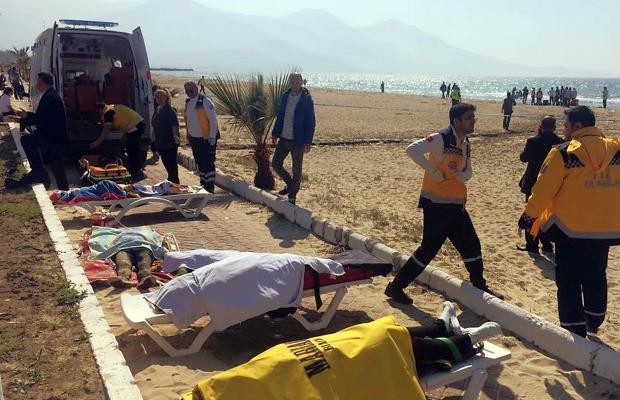 Four people drowned when a fishing boat carrying migrants sank off the Turkish coast in the Marmara Sea on Friday, the coast guard said in a statement.
---

The boat sank off the northwestern province of Kocaeli shortly after calling for help. The statement said 38 migrants were rescued. The coastguard was seeking 15 to 20 others and was being assisted by two helicopters, planes and commercial boats.
The origin of the migrants and their destination was not immediately clear.