4 dead in Mexican prison riot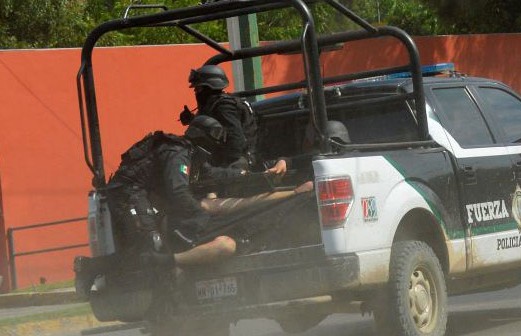 Four people have been killed while six others were injured on Tuesday in a riot in a prison in the Mexican city of Victoria in the drug gang-ravaged state of Tamaulipas on the U.S. Border.
---
Those killed in the violence were two state police officers, one security guard and an inmate, said Rodriguez.
"Those number are preliminary because the operation continues, there are still state police inside the prison inspecting the dormitories," Luis Alberto Rodriguez, spokesman on security issues for Tamaulipas, told reporters.
Television footage showed helicopters overhead and concerned family members gathered outside the prison, as heavy gunfire could be heard coming from the compound.
Rodriguez said authorities had observed "rising tensions" between opposing gangs in the prison over recent days and had information that they were smuggling in weapons.
He said the inspection operation had turned up two high-caliber weapons and a regular firearm.
"An intervention was planned which consisted in bringing state police into the prison and having federals support from the outside," said Rodriguez, adding that if authorities had not intervened the number of casualties would have been higher.