37 employees killed as fire engulfed Philippines mall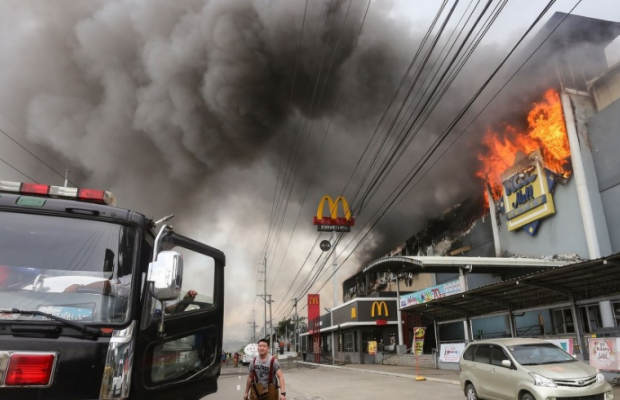 At least 37 people have been killed after fire engulfed a shopping mall in the southern Philippines city of Davao on Saturday, Dec 23, 2017.
---
Authorities confirmed that 37 people died in the fire that started on Saturday morning in the third floor of the mall shortly before it was set to open. The fire continued till the early hours of Sunday. The victims were all call center employees of Research Now Survey Sampling International, an outsourcing company located in the mall.

"This terrible tragedy has left us with heavy hearts," CEO Gary S. Laben said in a statement. "We offer our condolences and prayers to the families and loved ones of the victims."

 Initial reports said firefighters had recovered "one charred body" from the fourth floor of New City Commercial Center mall on Sunday. At the time, 36 additional people were missing and feared dead. President Rodrigo Duterte wept and dried his tears with a white handkerchief in front of the public during a meeting with the families of the missing. He said that there was "zero chance of survival" for those missing.

 The mayor of Davao also confirmed that all 37 of the people caught in the fire were call center agents for SSI, located on the fourth floor of the mall.

Emmanuel Jaldon, the chief operating officer for the Disaster Risk Reduction and Management Office, said Sunday morning that firefighters were in the last phase before declaring the fire out. He said the fire was "technically contained." Authorities have not provided a cause of the fire.

In a statement, presidential spokesman Harry Roque said "our thoughts and prayers" are with the families of those missing. Roque said the President went unannounced on Saturday night to assure the relatives of the victims that the government would extend help.