12year old becomes $1million winner of America got talent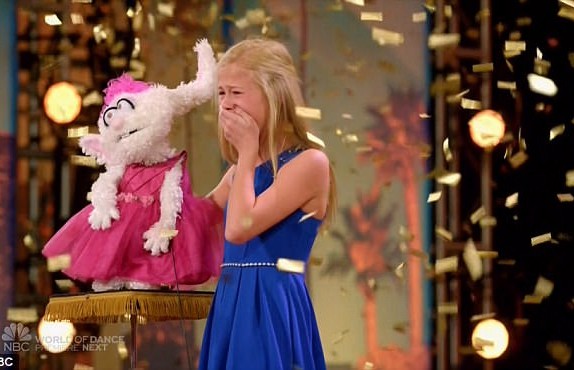 Twelve year old Darci Lynne Farmer has emerged NBC's "America's Got Talent" 2017 winner with an extraordinary performances on Wednesday.
---
 With the winner being 12 years old, many are wondering how she plans to spend her $1 million prize.
Darci Lynne Farmer, who captivated both America and the judges' panel on Season 12 of "America's Got Talent" edged out 9-year-old singer Angelica Hale thanks to her impressive ventriloquism act.
She combines characters, comedy and singing to create a stage show worthy of a Las Vegas headlining act - which is good news because that's exactly what she'll get thanks to her big win.
Additionally, the youngster is now a millionaire, and she opened up to E! Online after the show to explain how she's planning to spend the money.
"I have to get my mom a dishwasher because it doesn't work and we need a new one," she said just after securing her big win in L.A. While the star thought of her mother first, she wasn't without grand dreams of her own.
"I would love to get a pug," she said. "A puppy, a baby pug, i just want one so bad. I'm ready… I'm ready to take on the puppy life."