Traders protest in Abeokuta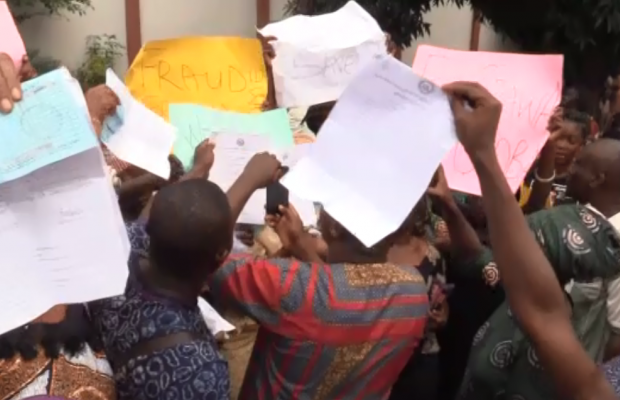 Scores of market men and women from the Itoku Kampala market in Abeokuta, the Ogun state capital has protested the non-allocation of shops to them by the outgone administration of Ibikunle Amosun government before the expiration of his tenure.
---
Numbering over 100 and armed with placards bearing different inscriptions, the Itoku Kampala marketers marched towards the Ibara G.R.A residence of former governor of the state, Aremo Olusegun Osoba where they pleaded that he should use his position to prevail on the new government in the state to probe shop allocations at the market.
Speaking with journalists at the former governor's residence, one of the Kampala market leaders, Alhaja Ladun Amodemaja alleged that former governor Amosun allocated 50 out of the 215 shops at the Kampala Mall to market leaders who were members of his APM politics party.
In her "Save Our Soul" message, Madam Amodemaja however, demanded that the new governor, Dapo Abiodun must probe shops allocation at Itoku Kampala market with the views to redressing the injustice done to all applicants who were deceived to paying application fees to two dedicated bank accounts.