Nigeria loses $1.35bn to oil theft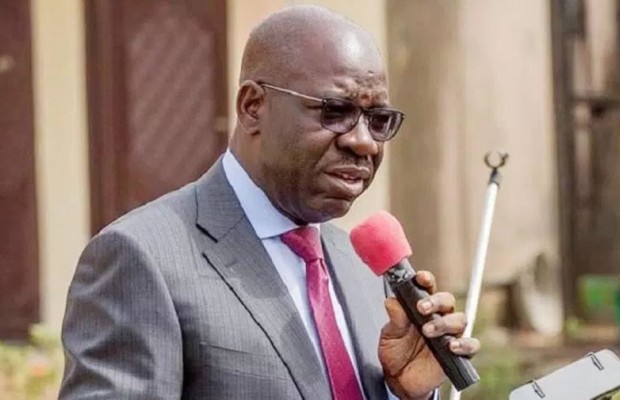 Nigeria has lost 22.6 million barrels worth of crude oil to the activities of petroleum pipeline vandalism and stealing of crude oil in the first six months of this year. 
---
The quantity lost is estimated at $1.35 billion (N481.95 billion).
Governor Godwin Obaseki of State made the disclosure at the end of Thursday National Economic Council meeting chaired by Vice President Yemi Osinbajo. 
The governor said Nigeria will lose a total of 2.7billion US dollars by the end of 2019 if the loss is not checked.
Obaseki said his committee recommended restructuring of the maintenance and ownership of pipelines in the country, prosecution of criminals and creation of special courts as ways to check the trend.
He said the committee also urged NNPC to engage the National Intelligence Agency to track countries benefiting from the stolen crude oil.
Council also resolved to forward recommendations of the meeting to President Muhammadu Buhari, who is the Minister of Petroleum. 
Ebonyi State Governor, Dave Umahi disclosed that his committee submitted a report to the Council and proposed N100 billion budgets for the National Livestock Transformation plan. 
While participation by states are voluntary,  he said the Federal Government is to contribute 80% of the budget while interested states and the private sector will provide 20% of the budget, the land and other logistics. 
The ease of doing business committee was mandated to take Nigeria to top 100 in the 2020 world bank ease of doing business index and to achieve the required political buy-ins across all arms and levels of government.
This was conveyed by Governor Yahaya Inua of Gombe State
Governors requested for clarification from the Vice president Yemi Osinbajo who is also the chairman of NEC, on the relationship between NEC and the newly constituted Economic management Team and Vice President Yemi Osinbajo explained that those councils are advisory for the benefit of Mr. President while NEC is established by the constitution. Osinbajo said the all economic related councils are to complement one another.