Fuel scarcity looms in Rivers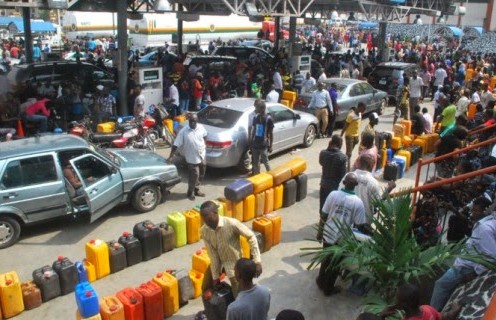 The nationwide warning strike embarked upon by the National Union of Petroleum and Natural Gas Workers (NUPENG) over unresolved issues with the federal government is beginning to take its toll on Port Harcourt residents.
---
 Galaxy TV correspondent reports that NNPC mega station and few other petrol stations in Port Harcourt were seen dispensing the product with queues gradually building up.
Some motorists expressed their fears over the implication of the warning strike by NUPENG.
Meanwhile, the zonal chairman of NUPENG, Charles Aleto called on the  federal government to check the excesses of security agencies against petroleum tanker drivers which is one of the reasons for the strike.
He however warned filling stations not to take undue advantage of the strike actions by hiking pump price and inflicting unneccessary hardship on the people.
Reports by Converter Elisha