FEC insists on border closure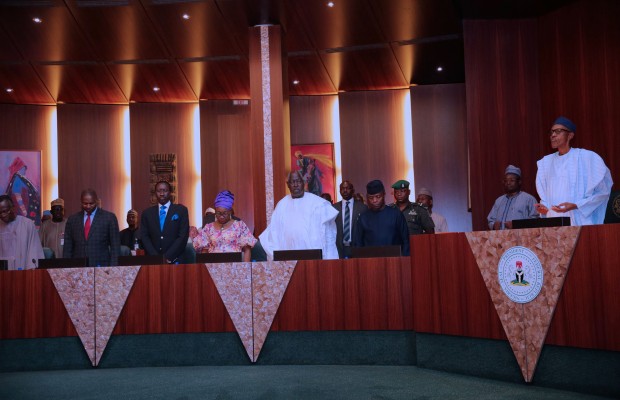 The federal government says it will not go back on its position on border closure until neighbouring countries meet its conditions.
Minister of Information Lai Mohammad made a remark at the end of Wednesday's Federal Executive council meeting held at presidential Villa, Abuja.
Nigeria's borders have remained closed in the last two months in a move to check smuggling and other criminal activities.
According to the minister, that decision of the government is not about to change anytime soon despite ongoing discussions with neighbouring countries.
The government insists they must respect the ECOWAS protocol on transit.
Although the border closure may have resulted in a slight increase in inflation, the government says it has become necessary.
The officials said the border closure has saved the country thirty per cent of its fuel consumption and reduced the number of arms and ammunition coming into the country.
The minister of finance gave indices on the growth of the gross domestic product.
She said GDP did better in the third quarter of 2019 than it did in the corresponding quarter of 2018.
The council also received and approved three memoranda from the ministry of works on contract for road construction as well as an update on the status on-going five hundred and twenty-four roads across the country.
Works and housing minister, Babatunde Fashola gave the update.
Council also rectified the United Nations Treaty on the prohibition of Nuclear weapons as part of a major step to maintain global peace.
Nigeria becomes the third country in Africa to ratify the treaty after the Gambia and South Africa.