Centenary: Nigeria Will Be The Hub Of Investment - Aganga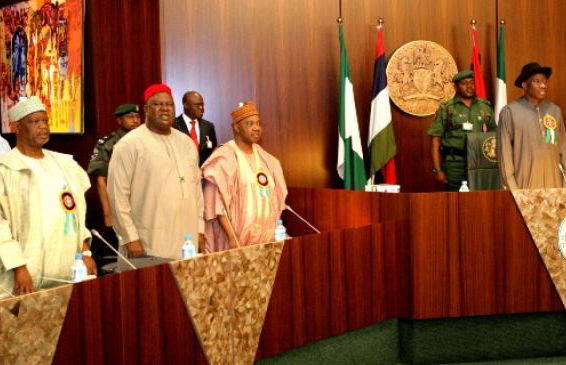 The Federal Government has created an investment reform Programme to further make Nigeria the best place for investment.
Minister of trade and investment Olusegun Aganga made the disclosure while briefing journalists after Wednesday's Federal Executive council meeting at the presidential villa Abuja.
The minister said the Programme will further enhance the already growing investment in the country.
Wednesday's council meeting was another that looked at the key performance indicators of Federal Ministries with a view of making adjustment where necessary.
Since the resumption of the council meeting on the Nineth of January, it has been one performance briefing to the other as ministers who signed agreement with the president late last year brief the council on how far they have gone with developmental projects to drive government's transformation agenda.
Wednesday briefing was another opportunity for the Minster of trade and investment Olusegun Aganga's to intimate journalists on the impact of government's new investment policies which he said is yielding positive results.
Aganga said the new policy regime has encouraged sustenance of existing manufacturing companies saving up to eight thousand jobs and creating about five thousand jobs in the textile sector and has attracted investment worth about eight point five trillion naira into the trade sector.
The council was also concerned with the effect of erosion in the south eastern part of Nigeria. It said government is expediting to ensure that erosion projects are completed to reduce its impacts.
They also announced that the president will flag off centenary celebration on. Authorities say the celebration will enable Nigeria appraise its past and restrategize for the future.