Bayelsa Governor Urges FG to Hasten Passage of PIB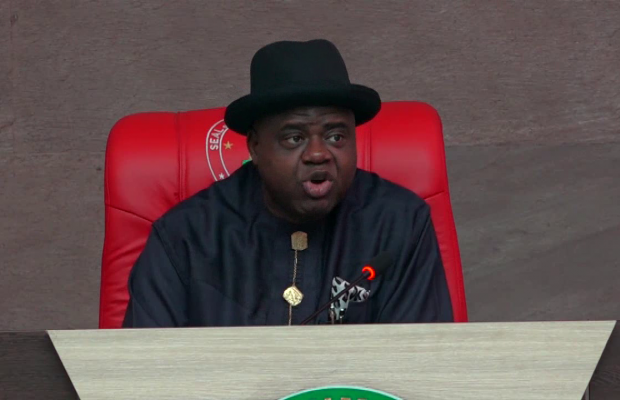 Bayelsa State Governor, Senator Douye Diri has called on the 9th Assembly and the Federal Government to hasten the passage and assent to the Petroleum Industry Bill PIB.
He made the call while playing host to members of the House of Representatives, Ad-Hoc Committee on Oil Spill Cleanup and Remediation in Oil Producing States in Government House, Yenagoa.
Decrying the negative environmental impact on oil-producing states, Senator Diri urged members of the house to ensure the speedy passage of the PIB in order to rectify some of the imbalances suffered by the people of the Niger Delta.
Senator Diri further called on the Federal Government to compel oil companies to adhere to international best practices in the oil and gas industry and to adequately carry out cleanup exercises rather than blaming such spills on sabotage.
The Chairman of the House of Representatives Ad Hoc Committee on Oil Spill Clean Up and Remediation in the oil-producing state, Honorable Amiru Tukur, says the committee is in Bayelsa to investigate the level of spills in the state and make reports for remediation and cleanup of affected areas.