Murderer Of Google Executive Arrested In The US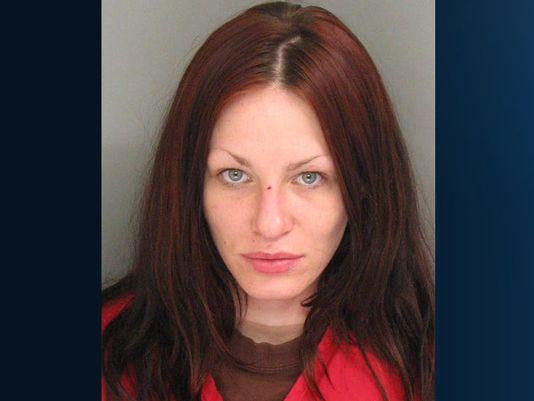 A high-priced prostitute injected a married Google executive with a fatal dose of heroin before callously stepping over his dying body to finish her glass of wine, police have revealed.

Alix Tichelman, 26, was arrested on Friday in the death of Forrest Hayes, a 51-year-old father-of-five and former Apple exec, aboard his yacht in Santa Cruz, California last November.

Tichelman, who met her clients through a website called Seeking Arrangement, had exchanged texts and emails with Hayes and met with him a few times before the deadly November 26 encounter.

That day, they met on Hayes' 50-foot yacht, Escape, at the Santa Cruz Small Craft Harbor and Tichelman brought heroin before injecting him with the drug, police said.

Surveillance video from inside the luxury boat shows Hayes 'suffering medical complications' and losing consciousness - but Tichelman makes no attempt to help him or call 911, police said.

Instead, she is seen gathering her belongings, stepping over his dying body to finish her glass of wine and then leaving the boat - pulling a window blind down to conceal his body from outside.

Hayes was found dead the next morning by the boat's captain, the Santa Cruz Sentinel reported.

Authorities launched a nine-month investigation into the incident and uncovered Tichelman's correspondence with the victim.

Police discovered that tichelman and the victim had met before, and their encounters were  always set up via text messages and emails.

Police identified Tichelman from the video and also found her fingerprints on the wine glass, police said.

They then tracked her down to her home in Folsom, where she lives with her parents, but lured her back to Santa Cruz County by posing as a client who said he wanted to pay her $1,000 for sex. She agreed to meet at a luxury hotel on Fourth of July and was arrested.

She was booked into jail on suspicion of second-degree murder, concealing evidence and transportation of narcotics on Friday and remains there on a $1.5 million bond.


Detectives said they are also investigating Tichelman for a similar death in another state.

Hayes, who was originally from Dearborn, Michigan was married for 17 years to wife Denise and together they had five children, according to his obituary.

He worked in the auto industry before senior roles at Apple and Google.