Resident doctors issue warning strike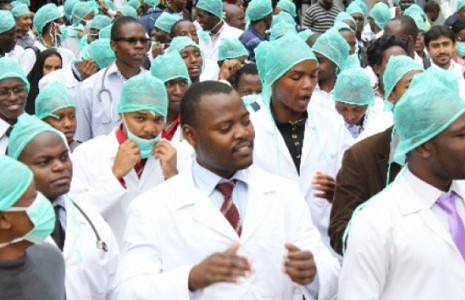 Members of Resident Doctors of Nigeria, University College Hospital Ibadan Chapter have issued a ten days strike notice to the authorities of the hospital over issues ranging from poor working environment, employment to poor remuneration of members.
---
Speaking with Galaxy News today at the Secretariat of the Asociation, the President, Dr. Olusegun Olaopa stated that several letters had been written to the management in this regard while leadership of the Association had equally held several meeting with the management but with no result.

Dr. Olaopa stressed that the failure of the management to resolves issues at stake has impact negatively on the harmonious working environment at the hospital.

He stated that some structures within the hospital are in bad shape while members of the Association as well patients are being expose to danger on daily basis due to negligence of the management

The Association appealed to members of the public to prevail on the management of the hospital to do the needful in order to ensure peaceful working environment at the hospital saying if nothing is done within ten days, Resident Doctors at the hospital will not hesistate to withdraw their services.