Nurses threaten to down tools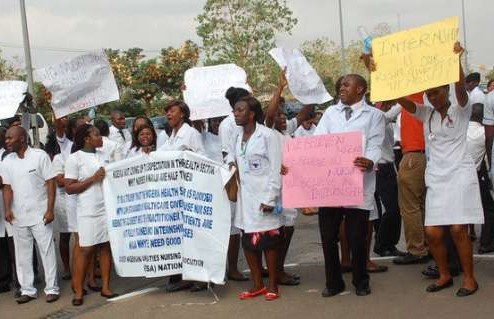 The National Association of Nigeria Nurses and Midwives has condemned the attitude of the Federal Government and the Ministry of Health to the plight of its members nationwide threatening to embark on a nationwide strike if their demands are not met on time.
---
The National Chairman of the National Association of Nigerian Nurses and Midwives, Federal Health Institution Sector,Wale Olatunde and the Chairman of the Association at the University College Hospital, Ibadan, Ronke Bello said government is yet to make any concrete step on their demand.
They maintained that the association has no interest in disrupting the existing peaceful atmosphere in the health sector
Olatunde and Bello said most of the demands placed before the government are not only for the welfare of his members but for conducive atmosphere in the health sector calling on government to address the demands before nurses are pushed to the wall.
The union leaders also enjoined the Nigerian government to embark on an wholistic review of the health sector in the country for the development of the sector.