Ebola: reps move to immortalize Adedevoh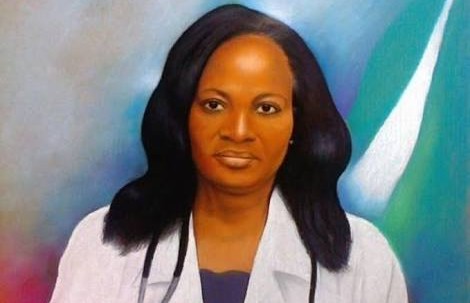 The House of Representatives has called on the Federal Government to recognize the heroic acts of patriotism of Dr. Stella Ameyo Adadevoh and her medical team during the last Ebola outbreak in the country.
---
Deliberating on the motion to honour her,  the lawmakers asked the government to confer a befitting posthumous national honour on the dead doctor who in 2014 put her life on the line to save millions of Nigerians from the deadly Ebola epidemic.
In a motion which was brought to the floor of the house during Tuesday plenary, Honourable Akiolu Kayode said immortalization is only way Nigerians will come to appreciate the essence of selfless service and the need to sacrifice for the fatherland.
The Lawmakers agreed that Adadevoh deserves a national recognition where her name will be engraved on a national structure in her honour.
The house also called for proactive measures to contain the recently reported outbreak of the ebola virus particularly in the Democratic Republic of Congo in March 2019.
Honourable Pascal Obi who moved the motion stated that the country must avoid a repeat of this deadly disease as cases as reported by the World Health Organization in the Central and West African regions.
He suggested that Land, Air and Sea borders be well policed with well trained medical personnel to check the influx of potential carriers while advising the Federal Government to dedicate funds for a possible outbreak.
Both motions were adopted by the house and referred to relevant committees for further legislative actions.