29 Million J&J Vaccines Expected in August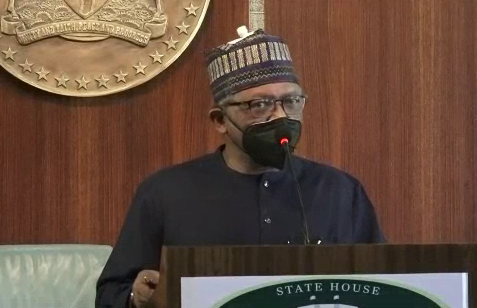 Nigeria is making plans on how to increase access to more Covid-19 vaccines as part of efforts to sustain its vaccination campaign.
Minister of Health Osagie Ehanire who announced this at the weekly presidential media briefing held at the presidential villa, Abuja, said the government is lobbying European countries for more vaccines.
Nigeria plans to vaccinate about seventy per cent of its pollution by 2022 but hopes of achieving that target look gloomy.
The shortage of vaccine supply is a big challenge.
The Nigerian government is now forced to change its tactics in administering the first batch of Astrazenaca vaccines three months after it was received.
Only about two million people will now be fully vaccinated instead of the initial four million proposed.
Those yet to be vaccinated will have to wait but it may not be for long.
That's because about twenty-nine million dozes of the Johnson and Johnson vaccines are expected by August.
Other bilateral options are also being explored.
The shortage of supplies is raising lots of questions about local manufacturing.
This has sparked conversations with international organizations.
For now, the number of infection may have declined but the war on the pandemic is far from over.
The government says it is increasing testing, improving therapeutics and taking precautions to prevent a third wave.
And until the vaccines arrive, the only option available option to Nigerians is strict adherence to public health safety protocols.