Timbaland Joins Jay-Z's Roc Nation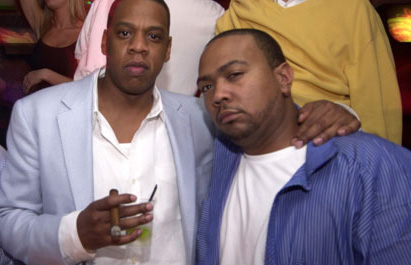 US rapper and record label boss Jay-Z has officially announced the signing of Timbaland to his Roc Nation label.

Jay-Z broke the news on his Life+Times website when he posted a picture of the two talking in the studio.

'Roc Nation welcomes TIMBALAND to the family', read the caption on the website.

Jay and Timbaland have been working since the late 90s on the former's records.
Timabaland produced Jay Z's hits songs like 'N***a what, N***a who', 'Big pimpin'', 'Hola hovito', 'Dirt off your shoulder' and most recently 'Off that'.

ROC Nations boasts of artistes such as J Cole, Jay Electronica, Rita Ora and Willow Smith. The label recently signed M.I.A., Meek Mill, Elijah Blake and Jahlil Beats to subsets of the company including the label and management