T Boss' brother accused of assault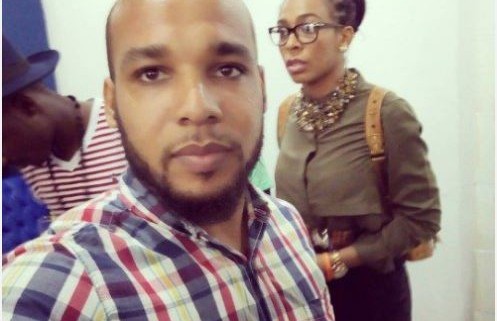 Some IG users have claimed  that IG TBoss' brother was a woman beater who has forced his ex-girlfriend to undergo several abortions.
---
These social media users have claimed to have known Christopher right from University days as someone who molested a woman. The three IG users alleged that Christopher was a woman beater during their stay in Delta state university.
According to them, he was a serial woman beater who forced his ex to undergo several abortions in during his university days.
Meanwhile, Ace comedian AY has been attacked by Christopher for making jokes out of the sexual molestation incident between the BBNaija second runner up, TBoss and disqualified housemate. Kemen.
 Taking us all by surprise, these IG users revealed TBoss' brother is also guilty of assault, which contradicts his post on AY's jokes. Christopher writes : 
"Trying to make an assault look normal and acceptable, ignoring the hurt the victim felt and still feels every time she remembers the incident.
"All I have to say is that Karma is a dish best served cold and it multiplies, in the future when all your daughters get assaulted, raped and abused remember how u joked about another person's misfortune and made cash out of it.
"And when the whole country is laughing at your daughter's misfortune remember that it has only just begun."
 Instead he got this as reply from IG users,