Social media users troll pictured drunken policeman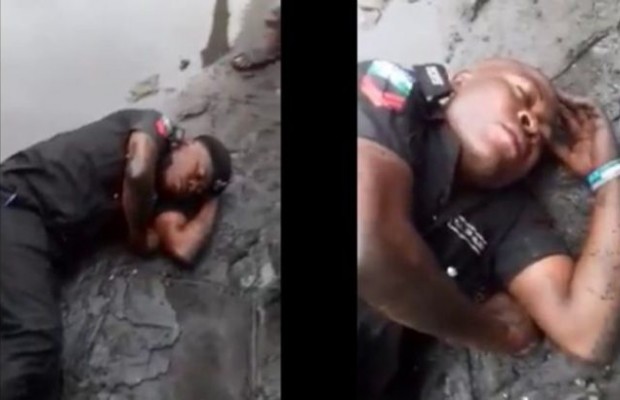 A video showing a drunken policeman lying on the ground in a muddy puddle has surfaced on the internet and has gone viral since Saturday, September 9.
---
The alleged uniformed man was predicted to have drank himself to stupor, as several people gathered around him, filming and taking pictures of the cop.
Reacting to this, an Instagram, user wrote, "This is crazy. That's what we call bad habit. He has been destroyed by his alcoholism. He is a disgrace to the police."
While to another social media user who has a different opinion. The user wrote: "What if he is suffering from a neurological disorder, especially seizures?
"He might even have a cardiovascular problem that led to a sudden collapse. Transient ischemic attack (stroke). Why not help him or seek help? They would rather make videos. Pathetic to say the least," he wrote.