Since the arrival of my twins, some people are restless- Paul Okoye throws shades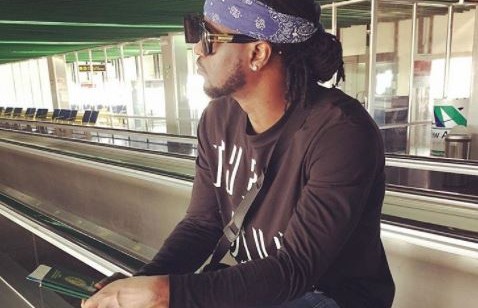 Paul Okoye, one of the Psquare brothers has accused unidentified persons of restless and jealousy since the arrival of this new set of twins.
---
The singer via on his Instagram page called out his unrevealed haters that since he announced the arrival of his babies, some people have been restless and can't sleep.
Eventhough it is not clear who he was targeting with this trolls but Peter's use of hashtags like #jealous #envy #doubledouble and #somethingisfishing in his post is pointing an arrow to his twin brother, Paul.
Meanwhile, Peter for some time now has been addressing himself as 'Mr P' and revealed to be performing alone, while responding to a fan who said the singer only address himself Mr P when he has issues with his twin brother.


In his post on Instagram, he talked about making decisions and being happy about it.
'If it makes you Happy, no one else's opinion should Matter. #LiveLifeHappy #WordsOfHappiness #KoolestDude #MrP'
However, in another post, Paul announced his arrival in Nigeria saying that his silence should not be taken for granted.
He also claimed that a woman is trying to destroy the working peace between brothers.
'Back to naija don't take my silence for granted.... only a woman can come where brothers are working in peace and destroy it #youknowyourself .... try me this time .... I swear Nyash go open you will know that blood is thicker and stronger than juju...'