Nigerian quadruplets clock 7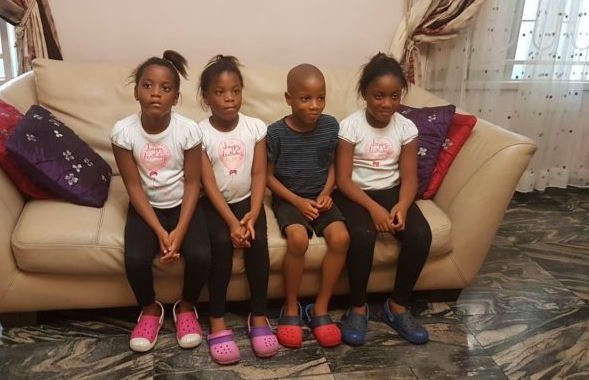 Nigerian quadruplets look so adorable as they turn 7 years of age, as they were full of smiles in their photo.
---
These kids beyond reasonable doubts are bundle of joy to their proud mom who took to her social media to show off her children.
The excited twitter user, identified to be their mother posted photos of her adorable quadruplets, three girls and a boy, who turned 7 on Wednesday, July 26.